"There are not many artists that touched me the way Minnie Riperton did. Her pureness and beauty permeated this planet with a song that only 'she' could master, and on the day that she died...
I cried."
Edie




:::B I O G R A P H Y:::
Baby Minnie
Minnie Julia Riperton (November 8, 1947 - July 12, 1979) was a soul singer from Chicago, Illinois, most noted for her abilities in the **whistle register (see below) and her 1975 hit single "Lovin' You". Having possessed a rare five octave vocal range, she displayed the ability to imitate instrumentation and even birds.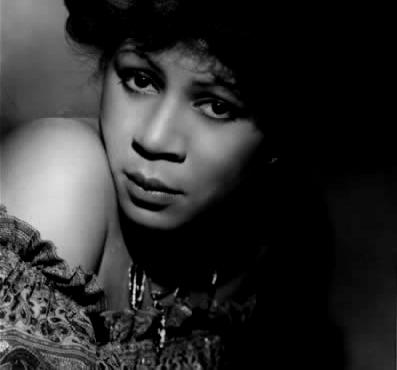 As a child, Riperton studied music, drama, and dance, and seriously considered a career in opera. However, her affiliation with the famous Chess Records record label soon allowed her to sing backup for Etta James, Fontella Bass, and Stevie Wonder. Riperton sang lead vocals for several small, unsuccessful bands before teaming up with her husband, composer Richard Rudolph, to start her solo career. Stevie Wonder agreed to produce her album, Perfect Angel, featuring "Lovin' You", a ballad to her two-year old daughter Maya.
Minnie and Maya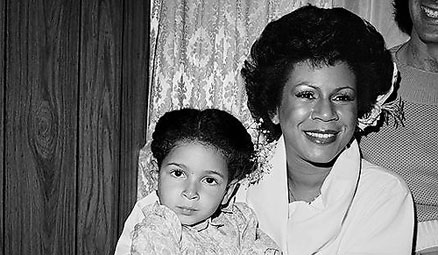 Riperton was diagnosed with breast cancer and had a mastectomy in 1976. She became an active spokeswoman for the American Cancer Society and was awarded the Society Courage Award from President Jimmy Carter. She died in 1979 at the age of 31 and was interred in the Westwood Village Memorial Park Cemetery in Los Angeles, California.
In addition to her musical legacy, Minnie Riperton is survived by her son, Marc Rudolph and daughter, Maya Rudolph, a current cast member of Saturday Night Live.
Early childhood Minnie Julia Riperton was born on November 8, 1947 to Daniel and Thelma Riperton. The youngest of eight children in a very musical family, Riperton embraced the arts very early in life. Although she started in ballet and modern dance, Riperton's parents recognized her coloratura abilities early in life, and she soon shifted to music and voice.
Minnie Riperton received operatic vocal training at the Lincoln Center by Miss Marion Jeffery. There she would practice breath control, holding vowels for extended times and phrase enunication, with particular care for diction. Jeffery also would train all of her range, which is rather unusual in operatic training as many classical purists deem the seventh octave unmusical.
The Gems
While studying, Riperton sang operettas or a show tune, in preparation for a life in opera. Jeffery was so convinced in her pupil's coloratura abilities, she strongly pushed her to study the classics further at Chicago's Junior Lyric Opera. However, this was the '60s and Minnie was becoming very interested in soul, rhythm and blues, and rock. After graduating from high school, she enrolled at Loop College, but dropped out after a mere three weeks.

Early career Riperton's first professional appearance occurred when she was 15 as part of The Gems. Raynard Miner, a blind pianist, heard Riperton during her membership in Hyde Park's A Capella Choir. The Gems had relatively limited commercial success with Chess Records, but the group proved to be a good outlet to expose Riperton's talents to the music industry at large. Eventually the group became a session trio (to back other albums) called 'Studio Three'.

In 1964 the Gems released a local-hit "I Can't Help Myself" and their last single, "He Makes Me Feel So Good" was released in 1965. After that the group released records under numerous names - most notably 1966's "Baby I Want You" by the Girls Three and 1967's "My Baby's Real" by the Starlets. The former has achieved cult-status with Northern Soul fans and remains a favorite.

The latter was a Motown-styled song reminiscent of Tammi Terrell. In 1968 "Watered Down" was released as a follow-up, under the name the Starlets. Ultimately it was the last release of Riperton's girl-group. "My Baby's Real" by the Starlets and "He Makes Me Feel So Good" by the Gems can be purchased on CD on Ace's Where the Girls Are V.3.

Andrea Davis While a part of 'Studio Three', Riperton met her mentor, producer Billy Davis. He would write her first local hit "Lonely Girl" and "You Gave Me Soul". In honor of Davis, she used the "showbiz name", Andrea Davis, for the release of those two singles. Afterwards, she would use her real name.

Rotary Connection Some months after her Andrea Davis singles hit the radio, Riperton would join the Rotary Connection, a funky rock-soul group creation of Marshall Chess, the son of Chess Records founder Leonard Chess. The band consisted of Riperton, Chess, Judy Hauff, Sidney Barnes and Charles Stepney.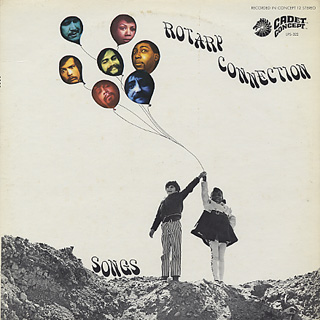 Rotary Connection


While she was in Rotary Connection, she met Richard Rudolph, her future husband and songwriting partner. The group released their debut in 1967, eventually releasing four more albums, 1968's Aladdin, the Christmas album Peace, Songs, and finally 1970's Dinner Music.…
Continue